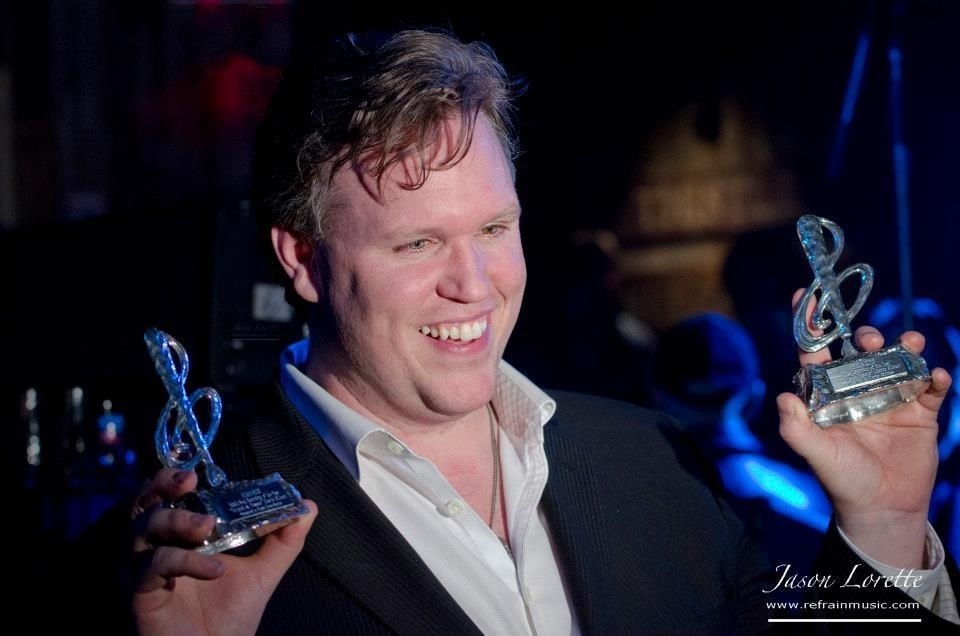 Photo credit: Jason Lorette
Charlie A'Court won two ECMAs this week at the 25th annual East Coast Music Awards. A'Court brought home the hardware for both categories he was nominated, R&B / Soul Recording as well as Blues Recording Of The Year for his latest release, Triumph & Disaster.
A'Court's success over the weekend culminated in a stand-out performance of "Sun Is Gonna Shine" featuring the Nova Scotia Mass Choir at the Gala concert on Sunday, March 10 at the Cunard Centre in Halifax.